Accounts Receivable Management
Credit Control develops custom strategies and delivers exceptional services to each of our clients. Our commitment to meticulous planning, disciplined execution, and continuous improvement translates into measurable results. Credit Control provides a wide array of services across the customer continuum, from revenue cycle management and healthcare programs, to loss prevention and third-party recoveries, to specialty services that include our industry-leading debt settlement program.
What We Offer – Services & Solutions
Third Party Recoveries
Our seasoned and highly trained collection staff has consistent top tier performance recovering defaulted accounts and maximizing client recoveries.
Debt Settlement Program
Launched in 2007 and driven by our proprietary database, our DSC program operates from a dedicated facility with a highly experienced team of 60+ collectors & negotiators.
Pre-Charge Off Loss Prevention
Consistently outperform company internal groups with exceptional customer service and a customized strategic approach for each client and line of business.
Revenue Cycle Management
From first party collections to third party recoveries and litigation, our customized revenue cycle management solutions increase revenue and lower the days in accounts receivable.
The Credit Control Difference
Compliance, ethical responsibility, and accountability are built into the culture at Credit Control. We are fully licensed and bonded, allowing us to provide collection services in all 50 states, as well as Puerto Rico and Guam.
Credit Control has long-term relationships with many of the largest banks and financial institutions in the country as well as the largest providers within telecom & wireless, healthcare, fintech lending, and automotive finance. Our clients include eight of the country's largest financial institutions, thirteen of the top fifteen banks in the US, the country's largest credit union, the largest & most established fintech digital lender, the largest wireless telecom provider in the US, and many other well-known companies and brands.
We focus on partnering with clients to care for their customers, provide complete receivable management services and develop strategies to further maximize their financial results.
of the Top 15 Financial Institutions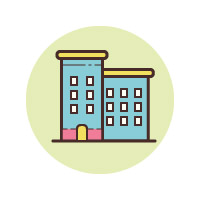 Credit Control, LLC is a nationally licensed provider of customized, performance-driven receivables management services. Since 1989, we have provided recovery solutions covering all aspects of our clients' customer care and account delinquency life cycles. The company is headquartered in Earth City, Missouri, a suburb of St. Louis, with over 500 employees nationwide across multiple locations and time zones. We promote a fully compliant and customer-centric culture, while producing superior results and solutions for our clients.
Credit Control is founded on its core values of strong customer service, state of the art technology, and exceptional recovery results in an employee friendly environment. Our management team brings over 150 years of combined experience in their respective fields, ensuring excellence and reliability.
Rick Saffer – Chief Executive Officer
Over 30 Years of Business Experience in Finance and Operations
CEO, Owner and Operator of Credit Control, LLC Since 2005
Paul Farinacci – Chief Sales and Marketing Officer
40+ Years of Experience in Accounts Receivable Management and Business Process Outsourcing
Head of Business Development and Marketing Since 2015
Robert Hall – Executive Vice President of Operations
Over 25 Years of Experience in Operations, Collections, Finance, Auditing, and Servicing
Head of Operations including Earth City, Las Vegas, and Tampa South Since 2006
Joseph DiBello – Executive Vice President of Specialty Operations
25+ Years of Leadership Experience in Collection and Call Center Operations
Head of Specialty Operations & Our Tampa North Office Since 2007
Steve Gerow – Chief Information Officer
30+ Years of Experience in Information Security, Network Security, and Application Development
Head of Information Systems, Technology & IT Support Since 2010
Tony Pirotta – Chief Compliance Officer
Over 25 Years of Experience in Collections, Controls, and the Financial Services Industry
Head of Compliance, Quality Assurance, and Controls Since 2013
Gina Becker – Vice President of Administration
20+ Years of Leadership Experience in Back Office Operations & Team Management
Head of Administration, Client Services & Payment Processing Since 2005
Judy Joyce – Controller
Over 25 Years of Experience in Operational Accounting & Financial Management
Head of Accounting and Finance Since 2011
Paul Kaloustian – Executive Vice President of Sales
25+ Years of Experience in the Collections & Recovery, Call Center Operations, and Vendor Management 
Head of Sales Team Since 2022
Have you received a letter, email, text or phone call from us?
Visit our FAQ page for more information. Still have questions? Visit our Contact us page.
Certifications, Data Security & Industry Affiliations
Credit Control is proud to have clients that include eight of the country's largest financial institutions, thirteen of the top fifteen banks in the US, the nation's largest credit unions, fintech digital lenders, telecom providers, colleges & universities, and major healthcare providers & large hospital systems.