Accounts Receivable Management
Credit Control develops custom strategies and delivers exceptional services to each of our clients. Our commitment to meticulous planning, disciplined execution, and continuous improvement translates into measurable results. Credit Control provides an array of services across the customer continuum, from relationship management and support, to loss prevention and loss recovery, to our specialty programs including our debt settlement company program and pre-litigation & legal program.
What We Offer – Services & Solutions
Third Party Recoveries
Our seasoned and highly trained collection staff has consistent top tier performance recovering defaulted accounts and maximizing client recoveries.
Debt Settlement Company Program
Launched in 2007 and driven by our proprietary database, our DSC program operates from a dedicated facility with a highly experienced team of 60+ collectors & negotiators.
Pre-Legal Program
Seamless transfer to our pre-legal program for all unresponsive, uncooperative and/or skip consumers for evaluation of eligibility and ROI for proceeding with litigation.
Customer Contact
Providing our clients with the facilities, people, processes, and systems to build value across every interaction across all communication channels.
Pre-Charge Off Loss Prevention
Consistently outperform company internal groups with exceptional customer service and a customized strategic approach for each client and line of business.
Revenue Cycle Management
From first party collections to third party recoveries and litigation, our customized revenue cycle management solutions increase revenue and lower the days in accounts receivable.
The Credit Control Difference
Compliance, ethical responsibility, and accountability are built into the culture at Credit Control. We are fully licensed and bonded, allowing us to provide collection services in all 50 states, as well as Puerto Rico and Guam.
Credit Control has long-term relationships with many of the largest banks and financial institutions in the country as well as the largest providers within telecom & wireless, healthcare, fintech lending, and automotive finance. Our clients include six of the country's largest financial institutions, ten of the top twenty banks in the US, the country's largest credit union, the largest & most established fintech digital lender, the largest wireless telecom provider in the US, and many other well-known companies and brands.
We focus on partnering with clients to care for their customers, provide complete receivable management services and develop strategies to further maximize their financial results.
of the Top 20 Financial Institutions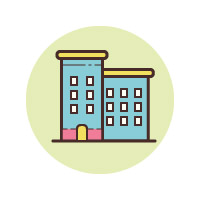 Credit Control, LLC is a nationally licensed provider of customized, performance-driven receivables management services. Since 1989, we have provided recovery solutions covering all aspects of our clients' customer care and account delinquency life cycles. The company is headquartered in St. Louis, Missouri with over 600 employees nationwide across multiple locations and time zones. We promote a fully compliant and customer-centric culture, while producing superior results and solutions for our clients. Credit Control is founded on its core values of strong customer service, state of the art technology, and exceptional recovery results in an employee friendly environment. Our management team brings over 150 years of combined experience in their respective fields, ensuring excellence and reliability.
Rick Saffer – Chief Executive Officer
Rick has over 25 years of business experience in finance and operations. He has been in collections for 20 years and has been owner and operator of Credit Control, LLC since 2005. Prior to Credit Control, Rick was the Senior Vice President of Corporate Development for the largest revenue cycle management company in the nation, Outsourcing Solutions, Inc., where he was responsible for integrating acquisitions and deploying best practices across all OSI business groups. Preceding OSI, Rick was a Senior Manager in the Business Advisory Group of Ernst & Young and an Assistant Controller for BFGoodrich Aerospace. Rick earned his undergraduate Accounting degree from Bowling Green State University and his Master's degree in International Finance from The Ohio State University.
Paul Farinacci – Executive Vice President & Chief Marketing Officer
Paul is a financial services executive with over 40 years of experience in the Accounts Receivable Management (ARM), Debt Buying and Business Process Outsourcing (BPO) industries. His career includes senior executive management positions at the largest providers of receivables management, customer contact, collection, and call center companies including Nationwide Credit as Chief Strategy Officer, SallieMae as President of Student Assistance Corporation, and iQor as a Founding member of Management and Chief Marketing Officer. Paul has a degree from The Ohio State University in Mass Communications.
Robert Hall – Executive Vice President of Operations
Bob has over 20 years of experience in the collection industry and previously managed Credit Control's Mortgage Operations since the acquisition of DTA (DTA Solutions LLC) in 2012. Previously, he was Chief Operating Officer and Vice President of Operations for DTA, a subsidiary of the First American Corporation and an Audit, Servicing and Technology expert with Ocwen Financial Corporation. Bob has a Bachelor of Science in Accounting from Pennsylvania State University and is a Certified Public Accountant and Six Sigma Black Belt.
Joseph DiBello – Executive Vice President of Specialty Operations
Joe has 25 years of collection and call center experience, including 7 years as a supervisor at NCO Financial Systems in Tampa, Florida. He has been with Credit Control for over fifteen years as Executive Vice President of Specialty Operations at our Tampa North location. Joe's decades of of experience and expertise have been focused on third-party collections.
Steve Gerow – Chief Information Officer
Steve has over 25 years of experience serving the accounts receivable industry including 17 years with Ontario Systems. He provides leadership for Information Security and Network Security as well as Application Development and Support. Credit Control utilizes Ontario Systems' premier collections software platform, Artiva, making Steve uniquely qualified to lead Credit Control's technology group. Steve manages a team of talented and experienced professionals who are uniquely equipped to tailor solutions for accounts receivables challenges. He received his college education at Bowdoin College in Brunswick, ME.
Tony Pirotta – Chief Compliance Officer
Tony has over 25 years of experience in the Financial Services Industry. Tony joined Professional Recovery Services, Inc. (PRS) in October 2012 as the Chief Compliance Officer and continued to hold this role post Credit Control's purchase of PRS. He leads the compliance and quality assurance teams and is also responsible for implementing controls across Credit Control to ensure compliance to all client, regulatory and company guidelines. Tony previously held the position of Vice President of External Collections and Recovery at HSBC, where he had management oversight of agency/litigation assignment, internal collections and asset/debt sales. His responsibilities included management of performance, profitability, expenses, and implementation of quality controls. Tony earned his Bachelor's degree in Business Management and Finance from the University of Phoenix.
Gina Becker – Vice President of Administration
Gina has over 20 years of experience managing highly productive teams in both the legal and collections space. She has been a key member of the Credit Control team for over 17 years. Gina currently manages multiple departments including Client Services, Payment Processing, Legal Collections, and Administration. She is keenly adept at improving current policies and procedures in accordance with industry best practices, regulatory agencies, and client requirements. Her teams are often identified as a differentiator by our clients.
Judy Joyce – Controller
Judy has 20+ years of experience in operational accounting serving as a Controller and has been with Credit Control for over 11 years. Her broad experience includes financial management of companies of various complexities in corporate staffing, engineering and manufacturing business segments. She received her BA with a major in Accounting from Maryville University.
Have you received a letter, email, text or phone call from us?
Visit our FAQ page for more information. Still have questions? Visit our Contact us page.
Certifications, Data Security & Industry Affiliations
Credit Control is proud to have clients that include six of the country's largest financial institutions, ten of the top twenty banks in the US, the nation's largest credit unions, fintech digital lenders, telecom providers, colleges & universities, and major healthcare providers & large hospital systems.